Resources for schools and colleges
As well as providing a comprehensive events directory for schools booking university events for school groups (and students searching events directly), a university update newsletter and the ability to request event support directly from universities, UniTasterDays can also support school colleagues with other crucial university resources in the classroom. They are outlined on this page.
Annual university guidance brochures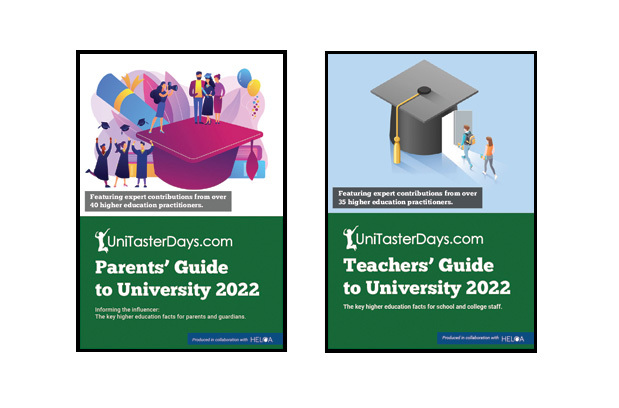 Request your Teachers' Guide to University. Featuring editorial from colleagues at universities throughout the UK. On topics including how to support students with their university decisions, university events, widening participation & fair access, UCAS applications and more. It also includes the key student finance facts from Martin Lewis.
Request your Parents' Guide to University. Support your parents and guardians with the key facts about university, so they can provide fantastic support when students are away from the classroom.
School display screen content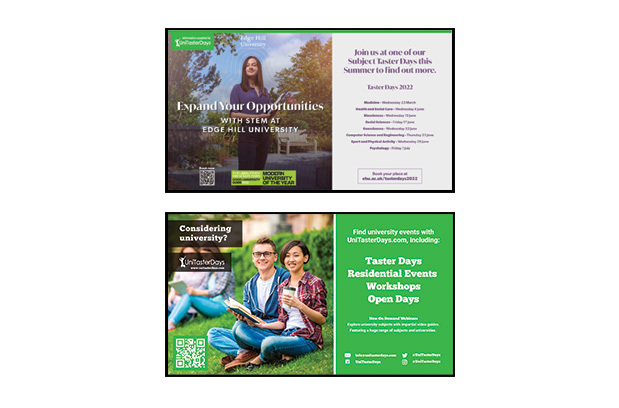 If you have display screens in your school or college, we can provide university updates for your students which we would love you to display.
Download them here:
Notice board posters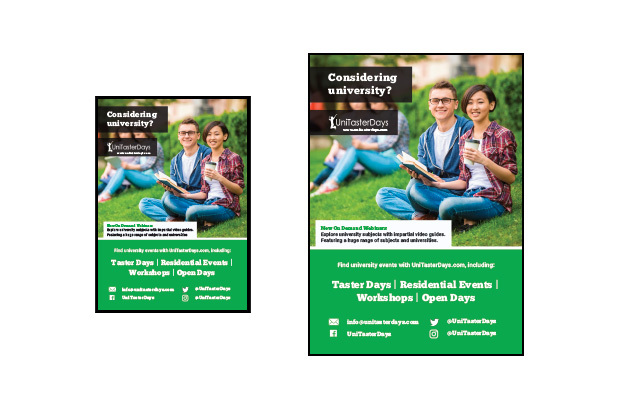 Encourage students to consider university by displaying posters detailing how the free resources at UniTasterDays can help them to find university events and browse university webinars.
The UK's first impartial university video subject guide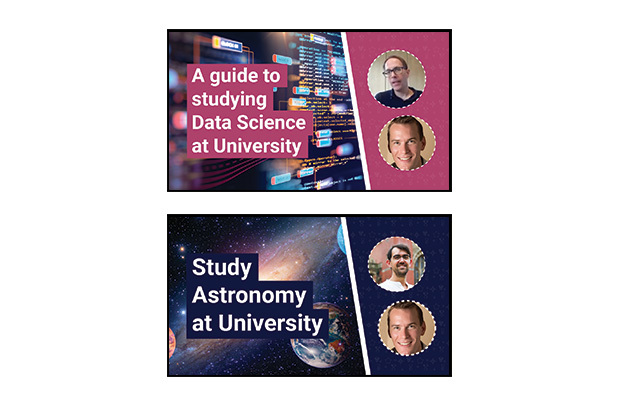 These impartial subject videos introduce studying a range of different subjects at university - so students can make informed university subject choices in the future. They're great to use in the classroom with school and college groups - or for students to use in their own time.
Want to know more? Download our services for schools flyer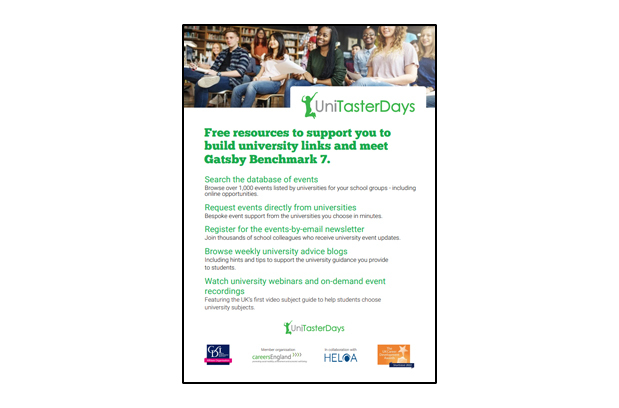 A simple four page summary of how UniTasterDays can support you and your school or college to build university links.