Home
Teachers' Guide to University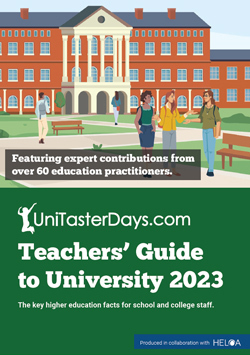 The Teachers' Guide has been produced to support the university guidance that is provided by teachers and careers colleagues in secondary schools and colleges. Editorial has been provided by over 60 university specialists.
Content includes sections exploring how schools can build university links, the student experience, university events, widening participation and university applications. It also includes the key student finance facts from Martin Lewis.
Download now
Parents' Guide to University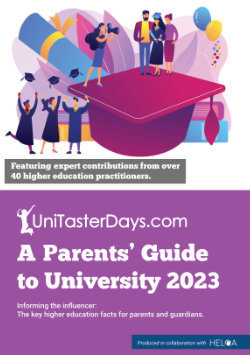 The Parents' Guide to University has been produced to help parents and guardians to support a young person with their higher education decisions.
Editorial has been provided by over 40 colleagues at universities and schools and colleges throughout the UK. On topics including student finance, university applications, university events, student wellbeing and more.
Download now
Students' Guide to University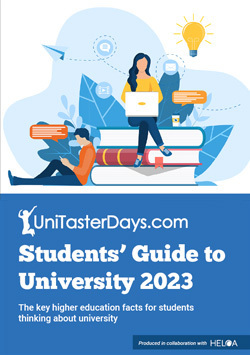 The Students' Guide to University has been produced to support students to make brilliant future university decisions. Which may be the initial decision: is university right for them? Or the choices that might come next, on where to go or what to study?
It has been split into sections which are designed to support students with various parts of their higher education decision-making journey. Including why they may wish to consider university, advice when they're making university choices, fees and finance support, application help, what to expect after they apply and when they start their course.
Download now
School display screen content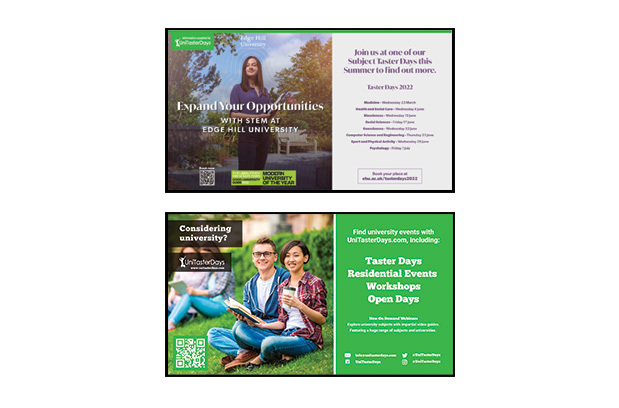 If you have display screens with information for students around your school or college, we can provide university guidance information to showcase your students on them.
Download them here:
Notice board posters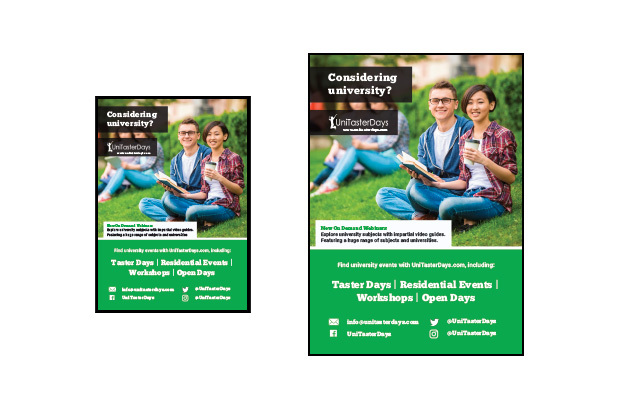 Encourage students to consider university by displaying posters detailing how the free resources at UniTasterDays can help students on your display notice boards.
The UK's first impartial university video subject guide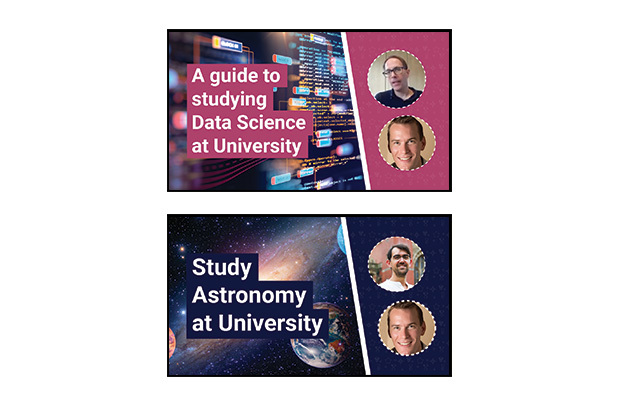 These impartial subject videos introduce studying a range of different subjects at university - so students can make informed university subject choices in the future. These are great to use in the classroom or for students to use in their own time. We cover reasons to consider each subject, what to expect when studying it, a guide to future career opportunities and even application tips. From Accounting to Veterinary Medicine - and 100's of subjects in between.
See full results
By adding your school or college name to the search, you'll see events targeted to you!
Add your school
No thanks